ULTRA Worldwide's Year of Global Domination Reaches Climax with Sold Out Ultra Brasil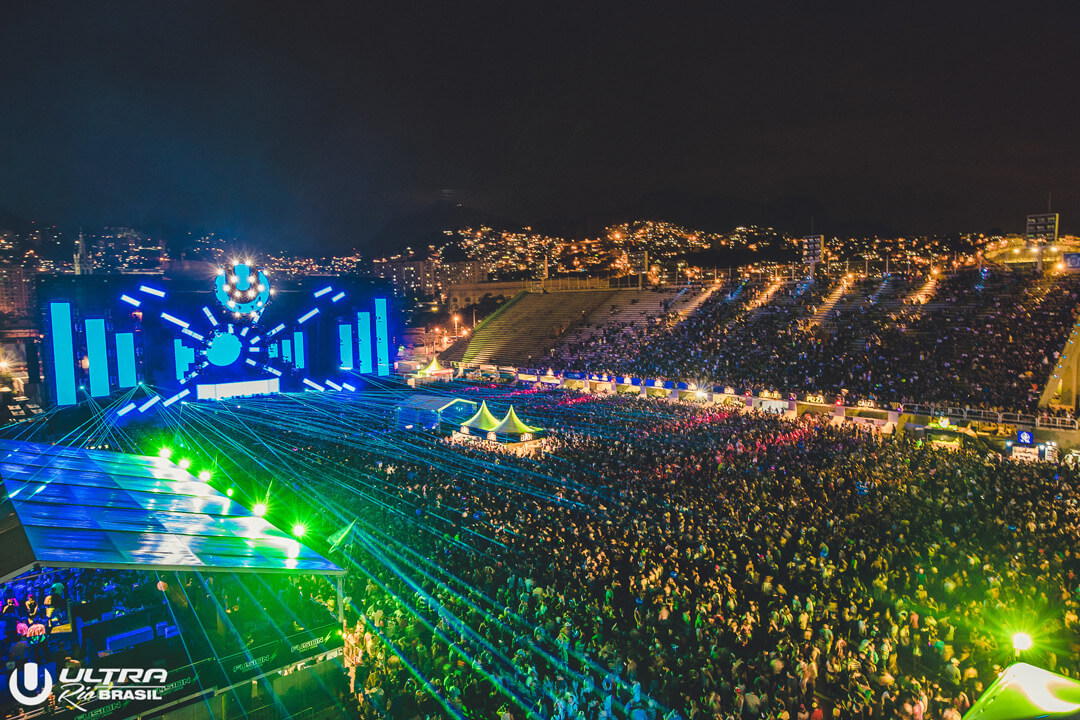 ULTRA'S WORLD TOUR CONCLUDES IN SOUTH AMERICA WITH EIGHT EVENTS IN NINE DAYS IN BRASIL, PERU, CHILE, PARAGUAY AND BOLIVIA, INCLUDING THREE EVENTS OPERATING SIMULTANEOUSLY IN THREE COUNTRIES
THE WORLD'S MOST INTERNATIONALLY SUCCESSFUL FESTIVAL BRAND HAS PRODUCED TWENTY-SIX EVENTS ACROSS SEVENTEEN COUNTRIES AND FIVE CONTINENTS IN 2016
OVER 1 MILLION PEOPLE HAVE ATTENDED ULTRA EVENTS THIS YEAR ALONE, WITH OVER 165 MILLION TUNING IN VIA UMF TV'S ULTRA LIVE
40 MILLION ADDITIONAL VIEWS FOR UMF FILMS' OFFICIAL AFTERMOVIES IN 2016
ULTRA WORLDWIDE SELLS OUT FIRST EVER RESISTANCE™ FESTIVAL IN PERU
ULTRA Worldwide celebrated the conclusion of its most prolific year to date on Saturday, October 15, as it wrapped up an incredible eight-stop tour of South America in the beautiful city of Rio de Janeiro. Totaling eight events across five countries in just nine days on this latest run, ULTRA Worldwide has now produced a phenomenal TWENTY-SIX events spanning SEVENTEEN countries and FIVE continents in 2016 – an achievement that no other festival brand or promoter comes close to rivaling.
In total, over 1,000,000 people have attended ULTRA events this year, with more than 165 million tuning in to experience the action online, via UMF TV's live streaming platform ULTRA Live. In addition to this, UMF Films' Official Aftermovies have received more than 40 million unique views in 2016.
ULTRA's latest and final tour of 2016, which ran from October 7-15, saw it produce brand new standalone RESISTANCE™ shows in Paraguay (SOLD OUT), Peru (SOLD OUT) and Chile (SOLD OUT); return 'Road To ULTRA' events in Peru, Chile, Bolivia and Paraguay; and the full-scale debut edition of ULTRA Brasil in Rio de Janeiro which also SOLD OUT.
ULTRA BRASIL CELEBRATES SOLD OUT DEBUT IN RIO DE JANEIRO
Representing the jewel in the crown of the entire tour, Friday, October 14 and Saturday, October 15, saw the highly anticipated first edition of ULTRA Brasil in the stunning Cidade Maravilhosa – Rio de Janeiro. A completely SOLD OUT, two day festival taking over the imposing and iconic Sambódromo (most famously known as the home of Rio's annual carnival), over 60,000 fans swarmed to the north of the city for what turned out to be one of the undisputed highlights of ULTRA's 2016 calendar.
Set to a magical backdrop of the Corcovado and Cristo Redentor, the enormous ULTRA Main Stage, which was graced by headliners including Above & Beyond, Dash Berlin, Hardwell, Krewella (Live), Martin Garrix, DJ Snake and Steve Aoki, provided the perfect centerpiece for the juggernaut event, complete with state of the art production, lighting and pyrotechnics.
Offering an entirely different experience altogether, ULTRA's burgeoning RESISTANCE™ concept was also in full force across both days of the festival. Tale of Us, Hot Since 82, Art Department, Matthias Tanzmann, Anna and more provided the entertainment on Day One, before the reigns were handed to the one and only Carl Cox, who welcomed Nic Fanciulli, Nicole Moudaber, Steve Lawler, Matador, Pan-Pot, Jon Rundell and more for another infamous Carl Cox & Friends gathering.
In an exclusive partnership with MTV Latin America (and in a first for ULTRA Worldwide) ULTRA Brasil was broadcast live to over 50 million households in 26 countries across the continent. The two-day live stream was hosted on MTV's digital platforms in Latin America and Brasil, in addition to the primetime specials that were also televised live from the Sambódromo across the weekend.
RESISTANCE DEBUTS THREE STANDALONE EVENTS ACROSS SOUTH AMERICA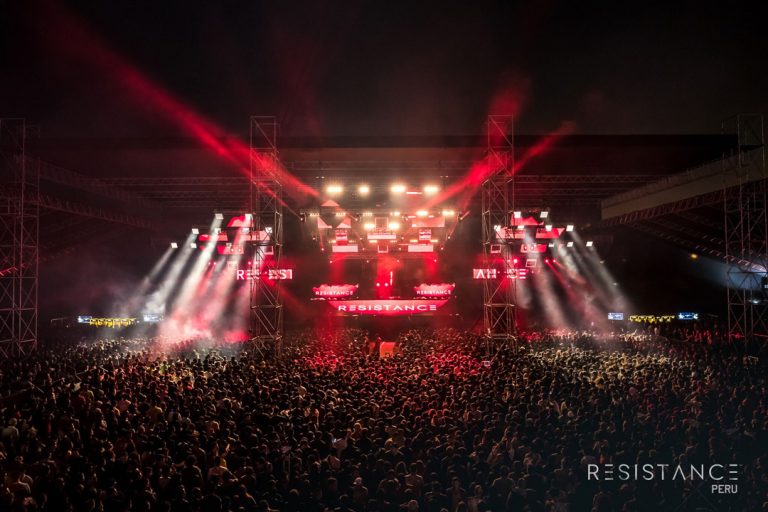 A unique concept pioneered by ULTRA Worldwide in 2015, RESISTANCE™ has fast become known for producing its own unique experiences around the world. First witnessed at ULTRA Buenos Aires in February 2015, receiving rapturous responses from fans, artists and critics alike, the concept has since been rolled out at Ultra Music Festival Miami and other full-scale ULTRA festivals in South Africa, Croatia, Singapore, Bali, Japan, and of course, Brasil.
From October 13-15, however, ULTRA took the concept one step further by producing a series of three standalone RESISTANCE™ events in Paraguay (Asunción), Peru (Lima) and Chile (Santiago). Welcoming more than 15,000 music lovers over three consecutive days, Carl Cox, Tale Of Us, Nicole Moudaber, Matador, James Zabiela, Steve Lawler and many others provided the entertainment to a discerning South American crowd hungry for cutting edge dance music and unparalleled production values.
With huge future plans in store for RESISTANCE™, this historic three-day tour represents just the tip of the iceberg for the flourishing brand.
ULTRA Worldwide will continue its international expansion further in 2017, moving into some incredibly exciting new territories across the globe. Further details will be announced soon. For information on all ULTRA Worldwide events, head to umfworldwide.com
ALL ULTRA WORLDWIDE 2016 EVENTS
ULTRA South Africa (Cape Town) – February 27 & 28
ULTRA South Africa (Johannesburg) – February 26 & 27
Ultra Music Festival (Miami) – March 18-20
ULTRA Ibiza (Space Opening) – May 2
ULTRA Korea (Seoul) – June 10-12
Road To ULTRA Thailand (Bangkok) – June 11
ULTRA Europe Opening Party (Split) – July 14
ULTRA Europe (Croatia) – July 15-17
ULTRA Europe Yacht Regatta (Island of Brač) – July 18
ULTRA Beach (Island of Hvar) – July 19
RESISTANCE™ Closing Party (Island of Vis) – July 20
ULTRA Singapore – September 10-11
Road to ULTRA Taiwan (Taipei) – September 11
ULTRA Beach Bali – September 15 & 16
Road To ULTRA Hong Kong – September 17
Road to ULTRA Philippines (Manila) – September 17
ULTRA Japan (Tokyo) – September 17 – 19
ULTRA Ibiza (Space Closing) – October 2
Road To ULTRA Peru (Lima) – October 7
Road To ULTRA Chile (Santiago) – October 8
RESISTANCE™ Paraguay (Asuncion) – October 13
RESISTANCE™ Peru (Lima) – October 14
Road To ULTRA Bolivia (Santa Cruz) – October 14
RESISTANCE™ Chile (Santiago) – October 15
Road To ULTRA Paraguay (Asunción) – October 15
ULTRA Brasil (Rio De Janeiro) – October 14 & 15
About ULTRA Worldwide™
ULTRA WORLDWIDE™ IS THE GLOBAL EDITION OF THE WORLD'S PREMIER ELECTRONIC MUSIC EVENT, ULTRA MUSIC FESTIVAL®.
The ULTRA brand in relation to live events was founded in 1997 in Miami by Executive Producer, President & CEO, Russell Faibisch, who began by producing electronic music events which led to the inaugural Ultra Music Festival® in 1999 on the sands of Miami Beach.
The internationally renowned festival, which has taken place every March since its inception, celebrated its eighteenth anniversary on March 18-20, 2016 by bringing over 165,000 music enthusiasts to the sold out waterfront event in the heart of the City of Miami. Ultra Music Festival®, recently voted the world's #1 Festival by DJ Mag, returns to Bayfront Park for its nineteenth annual edition on March 24-26, 2017.
Choosing to follow a unique and creative vision and a wholly organic growth focused on its true love for music, artists and fans alike, the ULTRA and ULTRA Worldwide™ brands represent not only the world's biggest and most successful remaining INDEPENDENT electronic music festival brand, but also the most international festival brand in the world. Event organizers continue to transport the unrivaled experience from the Miami flagship festival to an ever-growing number of destinations and Ultranauts all over the globe.
Over the past eighteen years, thousands of the world's most iconic DJs, producers and live acts have mesmerized audiences with awe-inspiring sets at ULTRA festivals in ARGENTINA, BALI, BRASIL, CHILE, CROATIA, IBIZA, JAPAN, KOREA, SOUTH AFRICA and of course MIAMI, as well as ROAD TO ULTRA® events in BOLIVIA, CHILE, COLOMBIA, JAPAN, KOREA, MACAU, PARAGUAY, PERU, THE PHILIPPINES, PUERTO RICO, SINGAPORE, TAIWAN, THAILAND and the USA. Each new global edition has been founded on the same successful recipe that has been perfected over eighteen years in Miami, combining the most diverse electronic talent with the most technologically advanced, large-scale festival productions in the world.
The ULTRA brands have pioneered the live stream experience with 'ULTRA LIVE' (bringing the festival online to over 20 million unique viewers globally) and the audio broadcasting platform 'UMF RADIO' (syndicated to FM Radio in over 62 countries and reaching more than 22 million listeners weekly). Also UMF FILMS' collaboration with FINAL KID has seen some of the most visually breathtaking festival aftermovies in the music space, including a feature-length documentary exploring the explosion of dance music, entitled CAN U FEEL IT™, which was premiered on the red carpet at the Klipsch Amphitheater in Miami in 2012 and was exhibited in over 500 theaters across the Unites States.
2016 has seen the ULTRA and ULTRA WORLDWIDE™ brands continue to push the boundaries even further, bringing an unparalleled combination of cutting edge productions and the world's best electronic acts back to previous strongholds and new frontiers across the globe. With the SOLD OUT edition of ULTRA Brasil® Rio de Janeiro on October 14-15, ULTRA Singapore™ having become a full scale two-day festival on September 10-11, RESISTANCE's standalone South America Tour and ROAD TO ULTRA®'s Hong Kong debut, the ULTRA brand has now united TWENTY COUNTRIES across FIVE CONTINENTS worldwide. In 2016 alone ULTRA WORLDWIDE™ produced TWENTY-SIX events spanning SEVENTEEN countries and FIVE continents.